Unit 6, G/F., New Tech Plaza, 34 Tai Yau St., San Po Kong, Kowloon, Hong Kong.
Tel:(852) 2353 1308;(86) 150 1892 0559
Fax:(852) 2353 1312
Email:
info@gltrading.com.hk
Website:
www.gltrading.com.hk
Contact Person:Mr. Kalvern Chui
Products /Services:
● Sewing machine, ironing equipment, accessories and parts.
● Sewing machine for woven tunic, woven underwear, denim, knitwear, sportswear, thick materials, leather, bag and shoes.
● Washing, ironing, finishing.
● Household sewing machines.
送带装置:RACING MCU-30 【Related links

】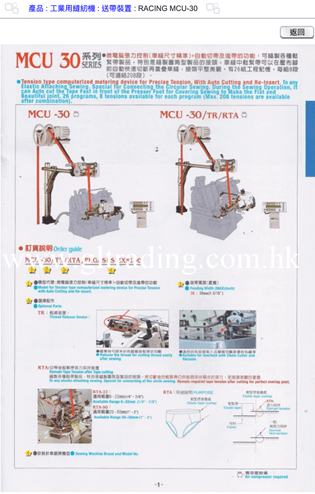 送带装置:RACING MCA-20 【Related links

】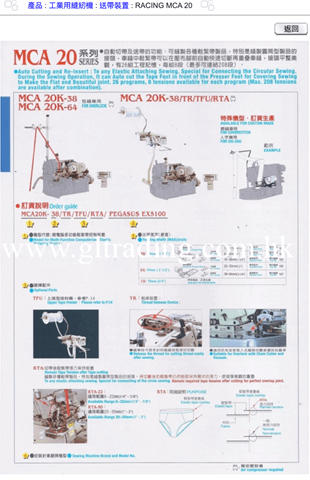 电动裁布机 (电剪): 台湾制KINGBOW电剪 8吋 & 10吋 【Related links

】